The Summit will attract over 700 investors, partners and industry leaders from around the world and is the flagship event for the Canadian Angel Investor community. The 2018 event will be the first ever NACO Summit to be hosted in Toronto.
We will be building on the international focus introduced at the 2017 Summit in Montreal, making this the largest and most international gathering of Angel investors in Canadian history. This will also be the first time that NACO partners with a larger event to ensure our community adds direct and immediate value to the local startup ecosystem.
NACO will be partnering with the Elevate Tech Fest, offering both premium content for our attendees, as well as collaborating with Elevate to run their Financing track and cohost keynote speakers. Consequently, the 2018 World Angel Investment Summit is the culmination of years worth of NACO's efforts to build Angel communities across the country, and will catalyze a more dynamic early stage capital ecosystem.
Meet the Speakers
Where the 2018 World Summit Will Take You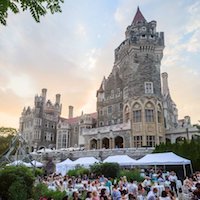 Casa Loma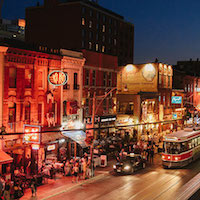 King West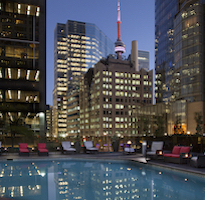 Hilton Toronto
Sony Centre
Tuesday, September 25th: Investor Zone, NACO Academy and Elevate Tech Fest
9:00 AM - 7:00 PM
Summit Registration (Hilton Hotel)
9:00 AM - 9:45 AM

NACO Annual General Meeting (Hilton Hotel)

9:00 AM - 5:00 PM

Elevate Main Stage (Sony Centre)

Includes main stage speakers, Investor Zone, Corporate Buyer Zone and ElevateR PITCH stages.

4:00 PM Keynote Address: Al Gore

10:00 AM - 2:30 PM

NACO Academy Sessions

Option 1: The Art of Valuation

Option 2: Leading and Syndicating Deals

*Buffet lunch included for registered attendees.

10:00 AM - 4:00 PM

Elevate Investor Zone: Investor to Scale Up Meetings (Sony Centre)

These sessions match investors with pre-selected entrepreneurs, grouped by industry. Participate in quick 15-minute one-on-one meetings, giving both investors and entrepreneurs the opportunity for mentoring and information sharing.

6:00 PM - 9:00 PM

NACO Welcome Reception

Join us for the official launch of the 2018 World Angel Investment Summit. Network with investors and industry colleagues for this reception that introduces attendees to the NACO Summit.
Wednesday, September 26th: The Era of Dynamic Disruption
7:30 AM - 7:30 PM
Summit Registration (Hilton Hotel)
7:30 AM - 8:30 AM
Networking Breakfast
8:30 AM - 8:45 AM

Welcome & Opening Remarks

Sandi Gilbert, NACO Chair of the Board of Directors

8:45 AM - 9:15 AM
Keynote Address
9:15 AM - 10:15 AM

Fireside Chat: The Disruptive Impact of Technology on our Future

Questions, challenges, controversial issues, successes - this session looks at opinions from multiple perspectives. Interaction with the presenters is welcome.

10:15 AM - 10:45 AM
Networking Break
10:45 AM - 12:00 PM

Concurrent Breakout Sessions: Industrial Disruption

Option 1: Blockchain and Distributed Ledger Technologies

Option 2: Machine Learning and Artificial Intelligence

Option 3: The Business of Legalized Cannabis

Option 4: Automotive and Industrial Innovation

Option 5: International Innovation Ecosystems

12:00 PM - 1:15 PM
Lunch & Keynote Address: How Technology is Changing the Face of Private Risk Capital
1:30 PM - 3:00 PM

Concurrent Breakout Sessions: The Disruption of Risk Capital

Option 6: Venture Foundry and Co-Creation

Option 7: Crowdfunding and Investor Platforms

Option 8: Not-So-Traditional Venture Capital

Option 9: Tokenized Securities & Cryptocurrency

Option 10: Global Risk Capital

3:00 PM - 3:20 PM
Networking Break
3:20 PM - 4:00 PM
Fireside Chat: Disrupting the Social Contract
4:00 PM - 5:00 PM

Concurrent Breakout Sessions: Societal Disruption

Option 11: Data and Privacy

Option 12: Government and Media

Option 14: People and Prosperity

Option 15: The Future of Work

5:45 PM - 6:45 PM
Gala Networking Reception
6:45 PM 9:15 PM

Gala Awards Dinner & Keynote Address

Attendees are invited to join us for our annual Gala dinner, featuring our keynote speaker and the presentation of three awards recognizing the success of our Angel community in 2018. The Awards will be presented to:

NACO's Canadian Angel of the Year

NACO's Most Promising Startup of the Year

NACO's Exit of the Year

9:30 PM - 12:00 AM

Gala Networking Social & Dancing (Elevate King West)

After our gala dinner, NACO Summit attendees are invited to join Elevate King West and explore multiple activations, parties and private receptions in association with Toronto Life.
Thursday, September 27th: Building an Innovation Ecosystem
9:00 AM - 9:30 AM
Networking Breakfast
9:30 AM - 12:00 PM

Concurrent Streams

Stream 1: Best Practices for Incubators & Accelerators

Stream 2: Building & Growing Angel Networks

Stream 3: Funding Innovation Through Angel Funds

Stream 4: Investing Like a Super Angel

12:00 PM - 1:15 PM
Lunch & Keynote Address: Building a Coordinated Early-Stage Ecosystem
1:30 PM - 2:30 PM
Stakeholder Roundtables: What do you need from NACO?
10:00 AM - 7:00 PM

Elevate Talent

This is your opportunity to explore the local ecosystem. Join Elevate Talent and gain access to 250+ companies across Toronto who will be opening their doors.

3:00 PM - 5:00 PM
NACO Board of Directors Meeting
Hilton Toronto
Book your Stay at the NACO Special Rate
---
145 Richmond Street West,
Toronto, ON
The World Angel Investment Summit is taking place in the heart of Toronto at the Hilton Toronto hotel. Within walking distance from Union Station, the financial district, city hall and connected to all major office towers via the PATH. NACO has contracted a limited number of guestrooms for Summit attendees at the special group rate of $299 per night (plus taxes).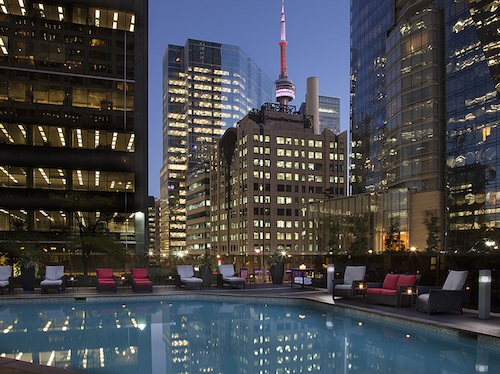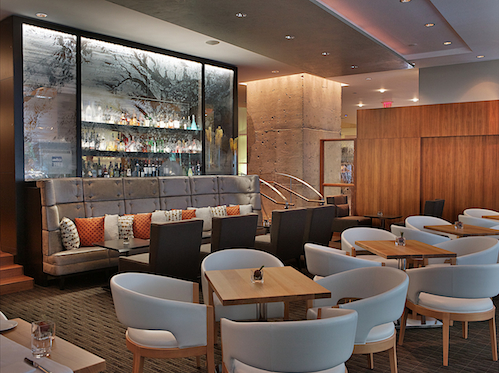 Don't miss out on this great deal – book your room today at the following link:
---
Happening at Elevate
10,000+
Expected Guests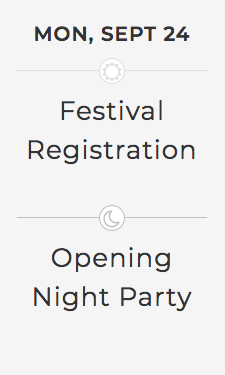 300+
Inspiring Speakers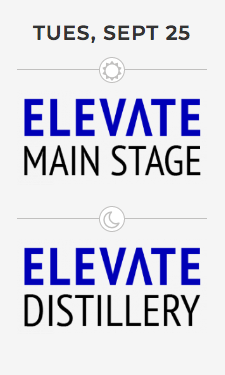 250+
Host Venues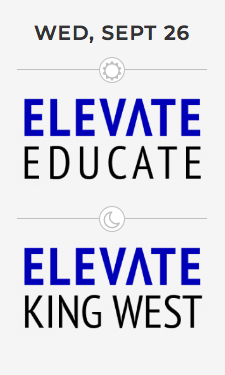 1
Amazing Country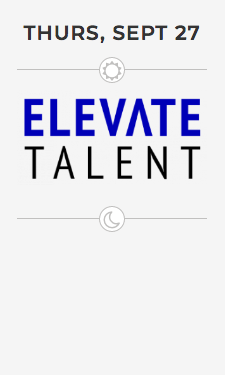 ---
World Summit Sponsors & Partners
As a Summit supporter, not only will you gain visibility with this exclusive group of business savvy and high-net-worth individuals and the companies they invest in, but you will also help support Canadian innovation, which is at the backbone of Canada's economic growth.