The Western Canadian Angel Network (WCAN) program, administered by NACO, is now accepting Expressions of Interest (EOI) for Angel Network projects from prospective Angel networks in regions of Western Canada, including Manitoba, Saskatchewan, Alberta and British Columbia. 
Project Funding Available
The WCAN program will provide $15,000 to $50,000 per year in funding to Angel networks located across Western Canada, to support eligible projects that are selected by the program's Expert Review Committee (ERC).
All applications will be evaluated against specific criteria available on our website and should include a minimum of three (3) initiatives and/or projects that impact at least 25 - 60 investors per year.
Each "project" can be a standalone initiative, or may include several smaller and related "initiatives" over a longer period of time (up to 12 months). Eligible projects may include, but are not limited to: investor focused events, education workshops, membership recruitment and activation initiatives, local or regional marketing initiatives, and the development of tools and resources used to support the specific goals of the program. Innovative ideas and approaches for achieving the goals of the program are welcomed and encouraged.
Goals and Objectives of the WCAN Program
The WCAN program seeks to accomplish the following goals:
To triple the size of verifiable investment data captured by NACO from investors in Western Canada
To double the amount of verifiable investment data captured by NACO from investors in Western Canada
To improve the connectivity and reputation of the Angel community in Western Canada as measured by deal syndication, cross-border investment, average round size and other measures
To support the delivery of high-quality, locally relevant programming in Western Canada
To increase the number and quality of educational resources available to Angels in Western Canada
To collect better and more detailed data about Angel investments taking place in Western Canada
To improve awareness and connectivity of NACO's national membership, to Angel investors and networks in Western Canada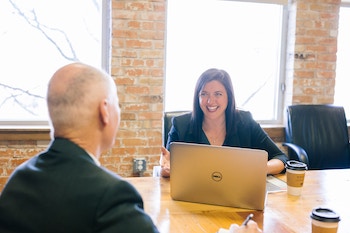 Western Canadian Angel Network (WCAN) Program Benefits
Reimbursement for up to 75% of project costs incurred by Angel networks in Western Canada, including: contractors, consultants, marketing, travel, venue rental, meetings and events
Connections with a supportive network designed to generate and support sustainable Angel networks in Western Canada
Educational materials, workshops and resources to boost the investment activity and outcomes of Angel networks
Established and proven regional marketing and communications support
Follow-up investment facilitation activities in Western Canada that attract and connect investors nationally and internationally
Referral activities to bring new investors and opportunities to Angel networks in Western Canada
Eligibility Criteria
The call for EOIs is open year round and forms will be reviewed and scored by our Expert Review Committee on a monthly basis. The full application and reporting process is managed on the Hockeystick platform.
Please read our detailed eligibility criteria for applicants and projects before submitting your application.
Project Application and Review Process
Applications are due the first Friday of every month at 11:00 am PST (2:00 pm EST). Questions regarding the program and completed EOI forms may be sent to WCAN@nacocanada.com.
Please read our detailed project application and review process before submitting your application.
Project Funding Process
Project funding follows a four (4) stage process to review applicants and select projects for funding. The process is simplified to focus mostly on project and initiative outcomes. Projects not selected for the following stage can request feedback and are encouraged to re-submit updated applications for further considerations by the ERC.