Registration for this event has passed
Join us, as a vetted Expert, to The Big Push's "Pitch and Pair" event sponsored by TD Bank.
What is The Big Push?
The Big Push is a business accelerator that gets early stage women-led technology companies investment ready, through our innovative funding and expert resource programs. Using experts , such as yourself, we help address the business needs and challenges of the startup, positioning them for revenue acceleration, customer growth and capital funding. To learn more about our program visit www.thebigpush.ca
What is the Pitch and Pair event?
The Pitch and Pair event brings together 10 of the most promising women-led companies with more than150 highly vetted senior experts from within The Big Push community for one evening of 'match making'.
This is a participatory event. The founders will be pitching their companies to the room. At the end of the event, you will be asked to nominate which founder you would like to offer your expertise to. You will be able to select more than one if you so choose.
Offering expertise as a Big Push expert means you have:
Hands-on domain expertise

Ability to design and execute a customized growth plan

Flexibility and bandwidth to work on projects. Up to 15 hours/month when needed.

Regular communication with founder and The Big Push on the execution and updates of growth plan during the 3 month engagement
There is no commitment to nominate a founder that evening if you don't find someone you feel meshes with the expertise you can offer.
Once we have collected and consolidated the requests, we will be in touch to let you know if your match was successful.
Benefits of Becoming an Expert
Opportunity to work with and accelerate innovative, women-led start-ups
Work collaboratively with a team of senior experts from a variety of industries.
Opportunity to receive payment in either cash or equity for work executed on a growth plan during the 3 month engagement
Access to VIP tickets to The Big Push Pitch and Pair Events.
Access to impact reports on a wide range of portfolio companies
Opportunity to engage in early angel investment
Ability to shift focus from the daily hours put towards your core business and invest in scrutinizing new talent
Ability to keep flex hours while sharpening your skill sets as you transition through your career.
Opportunity to expand your pool of industry professional relations
Build your reputation as a vetted Expert recommended and chosen by The Big Push
Be part of the movement to spur entrepreneurship and tech community growth in Canada
Brought to you by:
TD Bank
With support from our Investment Partners:
Disruption Ventures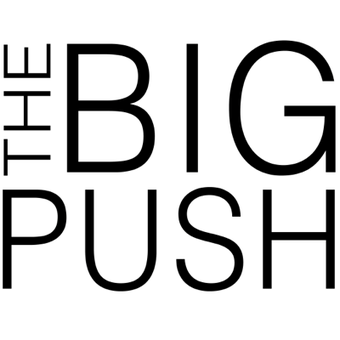 72 Victoria St S, Kitchener, ON N2G 4Y9, Canada