Sign up for this event at EventBrite.
Thinking of using video to boost sales? Not sure how to maximize conversion from video? Not sure how to build a video marketing funnel?
Join Spring for an in-depth virtual workshop on setting up your video marketing strategy.
Who is this for:
Founders of companies that are thinking of using video to promote their product/service

Marking specialists looking to better understand how to leverage video

Videographers and agencies looking to better support their clients
You will Learn About:
How to create a video strategy that aligns with your business goals

How to produce effective video content

How to generate leads and revenue with video for your business.

How to create videos for today's algorithms AND for the people watching

How Marlon helped a family vlogging channel go from 6M monthly views to 60 Million.
Agenda:
5:30PM – Webinar channel open.
5:40PM – Webinar will start ON TIME
7:00PM – Q&A
7:30PM – End
Subject Matter Expert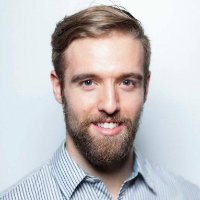 Marlon Doll, Vireo Video marketing
Marlon Doll is the founder and lead video strategist of Vireo Video Marketing. He's a YouTube Certified Consultant in Audience Growth and Digital Rights Management.

At Vireo Video, he helps clients develop effective video content strategies and funnels that convert viewers into customers. Marlon and his team specialize in Video Advertising on most major platforms, Organic Video SEO Optimization, and implementing strategic growth and conversion campaigns with native video and branded content.

Previously, he worked at the World's largest YouTube network, BroadbandTV, as the Audience Development manager for some of the World's largest independent music labels, artists, and hubs.

He also produces and hosts a weekly cooking show called 'Bachelor on a Budget' that teaches people how to create cheap, healthy, and tasty meals. The channel has grown to over 25,000 Subscribers and gets around 200,000 views monthly through organic growth.