2017 World Angel Investment Summit
At the heart of the innovation ecosystem
---
Montreal, QC
October 2 - 5, 2017
Over 500 investors, partners and industry leaders from around the world were at the flagship event for the Global Angel investor community. The NACO Summit is your once-a-year opportunity to get ahead of the emerging trends that will shape Angel investment next year.
Network with international investors, venture capitalists, and other industry leaders
Develop lasting relationships that can lead to syndication and improved access to deal flow
Sharpen your investment skills with our professional development workshops
Gain insights on the most pressing issues affecting Angels today
Discover international best practices that lead to investor success
Participate in program streams specific to Angel investors and Angel Group Managers
At the Marriott Chateau Champlain in Montreal from October 2-5.
Some Of Our Favourite Moments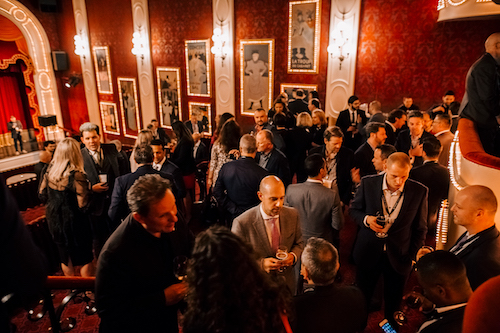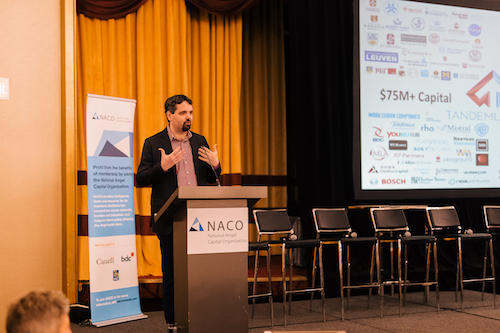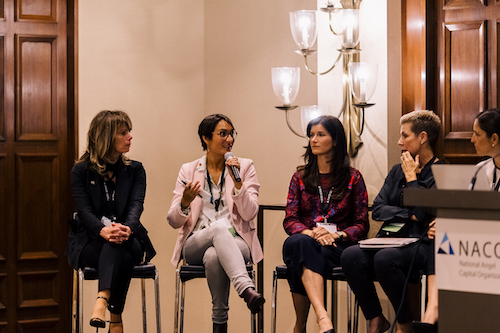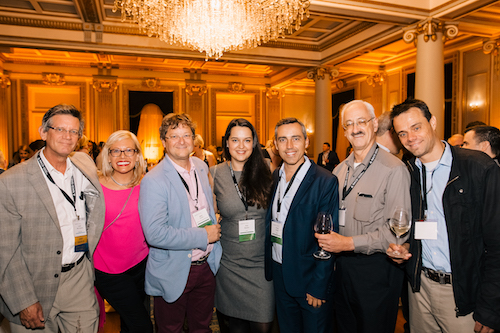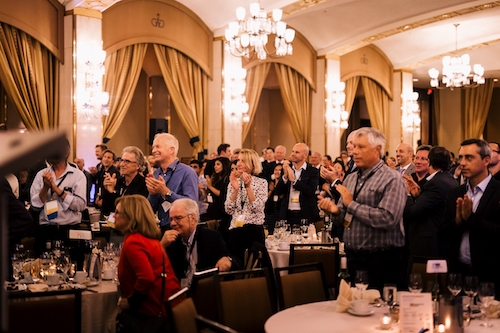 NACO hosted its 2nd annual Western Regional Angel Summit to engage local Angels as well as Angel investors from other parts of Canada and the US. This was a unique opportunity to network and learn from Angel colleagues, in our own backyard. Through the Western Regional Angel Summit, we:
Created greater connectivity in the Angel investor community
Built new relationships while strengthening existing ones
Enjoyed networking opportunities and shared best practices
Heard from four out of the top five Canadian Angel Networks
Showcased the Winnipeg innovation community
Highlights included:
Keynote from Patrick Lor, Managing Partner at 500 Startups
Common Docs: Structuring Deals & Term Sheets with Pieter Dorsman, President & CEO at Redpeaks Management
Best Practices for Angel Group Management with Mary Long-Irwin, Executive Director at Northern Ontario Angels
Best Practices for Angel Investors with Manny Padda, 2016 Angel of the Year and Founder at New Avenue Capital
Join us for the next Western Regional Angel Summit in Victoria, BC - February 21 - 22, 2018
---

NACO hosted its inaugural Atlantic Regional Angel Summit is an invitation-only event, targeted at local Angels and investors, with the goal of connecting and building collaboration in the Angel ecosystem in the Atlantic Provinces. The Regional Summit is your opportunity to be part of these connections and to get ahead of the emerging trends that will shape Angel investment in Atlantic Canada.
Networked with experienced investors, venture capitalists and other industry leaders
Developed lasting relationships that lead to syndication and improved access to deal flow
Gained insights on the most pressing issues affecting Angels today
Highlights included:
Keynote from Marcel Lebrun, Co-founder and Former CEO, Radian6
NACO Academy: The Key to Professionalizing Angel Investing: Term Sheets with Pieter Dorsman, President & CEO at Redpeaks Management
Panel Discussion on local success stories featuring Alex MacBeath, CEO of Island Capital Partners; Paul Lypaczewski, Co-Manager of Island Capital Partners; Dan Martell, Serial Entrepreneur; George Palikaras, Founder and CEO of Metamaterial Technologies
Panel Discussion on emerging technology companies in Atlantic Canada featuring Gerry Pond, Co-founder and Chair of Mariner Partners; David Baxter, CEO and Co-founder of Fiddlehead Technologies; Julia Rivard, COO & Co-founder of Squiggle Park; Fred Bullock, CEO and Co-founder of Cirrus9
Join us for the next Atlantic Regional Angel Summit in Halifax, NS - May 2018
---

NACO hosted the 2016 National Angel Summit in Vancouver, BC. The theme, "Scaling Up Angel Capital to Drive Canadian Innovation" highlighted the importance of developing the knowledge and infrastructure that supports Angel investors, who provide critical mentoring and funding to our nation's entrepreneurs. The Summit brought together more than 300 of the world's leading investors, accelerators, entrepreneurs, policy makers, and other ecosystem supports to:
Network with global early-stage ecosystem stakeholders
Share ideas and insights that affect Angel investing
Compare best practices
Build lasting partnerships that support the growth and professionalization of the Canadian Angel investing community
Highlights included:
Keynote Addresses from Jeff Booth (DirectBuild), Alec Saunders (Microsoft Accelerators), Colin Mason (University of Glasgow), Randy Smerik (Tarai, Inc.), and Lane Merrifield (Club Penguin, FreshGrade)
NACO Academy: Powerful Mentoring with Frank Erschen; NACO Academy: Exit Execution with Basil Peters; and, NACO Academy: Product Metrics for Digital Companies with Boris Mann
A Fireside Chat on What it Takes to Scale-Up in Canada featuring Jeff Booth and Peter McCullaugh
Industry Sector Tours focused on Life Sciences, ICT/IoT, and CleanTech
Panel Discussion on Global Angel Investing Trends and Insights with Mike Volker, featuring Colin Mason, Jordan Green, Marianne Hudson, Jenny Tooth, and Chris Padfield
Congratulations to the Winners of the 2016 NACO Awards:
Angel of the Year: Manny Padda
International Most Promising Startup of the Year: Tecno Explora
Canadian Most Promising Startup of the Year: Localize
Join us for the 2018 World Angel Summit in Toronto, ON - September 25 - 27, 2018