Canadian Provincial Angel Investing Incentives
Across Canada, there are a variety of incentives for Angel investing. Below are the list of programs per province, with a brief explanation of the program, and links to the government portal with more information.
British Columbia
Individual investors are entitled to a 30% refundable tax credit, up to an annual maximum tax credit of $60,000 (30% of $200,000 invested). Individual members who invest in the first 60 days of a calendar year can elect to apply their tax credits to the previous calendar year's tax return. For example, an investment made February 18, 2017 can be claimed on your 2016 tax return or your 2017 tax return.
Investee companies must register as an Eligible Business Corporation (EBC) and apply for tax credits from a pool that refreshes every year.
Corporate investors are entitled to a 30% non refundable tax credit, however, there is no annual tax credit limit. Corporate investors can only claim the tax credits in the year of investment.
There is also the Venture Capital Corporation (VCC) program, where investors can form a fund and investments in the fund also get the tax credit. The fund must then invest in EBCs.
Alberta
As of January 2017, the Alberta Investor Tax Credit (AITC) offers a 30% tax credit to investors who provide capital to Alberta companies in sectors such as information technology, clean technology, health technology, interactive digital media and game products, and post-production visual effects and digital animation sectors.
Investors must apply for this credit through the online portal and credits will be allocated until the budget for this program is spent.
Investments made as of April 14, 2016 may be retroactively eligible for the AITC.
Saskatchewan
The Labour Sponsored Venture Capital Program has been recently reinstated in Saskatchewan, with encourages Saskatchewan individuals to invest in funds or pools of capital called Labour-sponsored Venture Capital Corporations (LSVCC).
Individuals investing in the shares of a provincially-registered LSVCC will be eligible for both a provincial tax credit equal to 20% of the cost of their investment and a 15% federal tax credit on the first $5,000 invested in each year. Individuals investing in the shares of a qualified federally-registered LSVCC will also be eligible for a provincial tax credit equal to 20% of the cost of their investment on the first $5,000 invested each year. Total Credits for investment in both types of plans in a year cannot exceed $1,000.
There is remaining skepticism around this program and investors may wish to proceed with caution.
Manitoba
Manitoba's Small Business Venture Capital Tax Credit (SBVCTC) has recently been extended to 2019.
In this program, eligible investors who purchase eligible investments are able to earn a 45% non-refundable tax credit against Manitoba taxes payable. The maximum tax credit that may be earned is $202,500, and the maximum that can be claimed in a tax year is $67,500. Any unused tax credit may be carried forward for up to ten years or carried back for three years.
Ontario
While Ontario does not have a direct tax credit for angel investors, there are several government programs aiming to increase the impact of angel investment and provide resources to investors.
Ontario has a well developed network of angel groups that leverage government support to serve their members.
Quebec
There is no direct tax credit for angel investment in Quebec. Government support for angel investing is directed towards a centralized angel group, Anges Québec. Anges Québec provides sophisticated services for their members.
New Brunswick
The Small Business Investor Tax Credit provides a 50% (for investments made after April 1, 2015) non-refundable personal income tax credit of up to $125,000 per year (for investments of up to $250,000 per individual investor) to eligible individual investors who invest in eligible small businesses, community economic development corporations in the province.
The tax credit is smaller for investments made through a corporation or trust, and is capped at 15% of investments of $500,000 or less (a $75,000 maximum credit).
NB Small Business Investor Tax Credit
Nova Scotia
The Equity Tax Credit provides a personal tax credit of 35% of investment made by individual to a maximum annual investment of $50,000 (maximum annual credit of $17,500, includes current year and the carry forward or back amounts) in eligible businesses. The credit is not refundable but may be carried forward for 7 years or carried back 3 years.
Prince Edward Island
In P.E.I., the Share Purchase Tax Credit provides a tax rebate on Prince Edward Island personal income tax in the amount of 35% of the value of an eligible investment in an eligible PEI corporation. The maximum credit that an individual may claim in any taxation year is $35,000.
Newfoundland & Labrador
Investors in Newfoundland & Labrador are eligible for tax credits under the Direct Equity Tax Credit and Labour-Sponsored Venture Capital Tax Credit.
The Direct Equity Tax Credit has a maximum annual tax credit per eligible investor is $50,000. There are two tax credit rates. Where the qualifying activities are undertaken in the Province outside the North East Avalon, a 35% rate applies. Where the qualifying activities are undertaken within the North East Avalon, a 20% rate applies. Where qualifying activities are undertaken both inside and outside the North East Avalon, a reasonable pro-ration would apply.
The LSVCC tax credit rate is 20% of the amount paid for LSVCC shares and the maximum annual eligible investment per investor is increased to $10,000.
Introduction to Angel Investing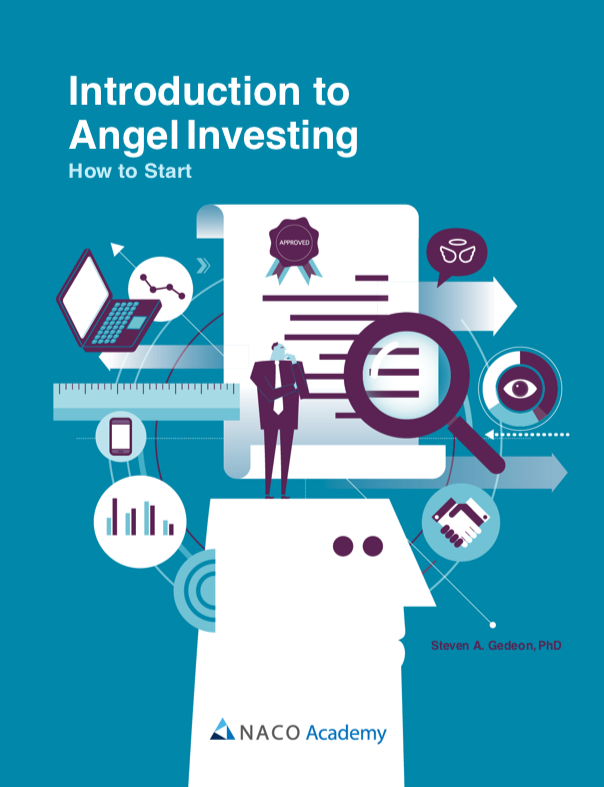 Interested in Angel investing but unfamiliar with what it involves and where to start? This concise document provides you with a high level overview of the concepts and terms associated with Angel investing. For a deeper dive into the asset class refer to A Practical Guide to Angel Investing
A Practical Guide to Angel Investing: How to Achieve Good Returns 2nd Edition
NACO is proud to announce the release of the first NACO Academy Publication A Practical Guide to Angel Investing: How to Achieve Good Returns. Written by Dr. Steven A. Gedeon, the Guidebook is a practical and comprehensive guide to early-stage funding. The guidebook is a must-read for new Angel investors, experienced Angel investors, and entrepreneurs seeking Angel financing. 
Complimentary with NACO Network Membership. 
*We are pleased to offer NACO members a free copy of A Practical Guide to Angel Investing: How to Achieve Good Returns 2nd Edition. Join here. 
Guide pratique sur les investissements providentiels: Comment obtenir de bons rendements 2e édition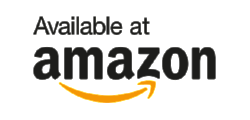 The Primer for Angel Investment in Canada
If you are new to Angel investing or if you are building a business, this primer will provide you with a great starting point for understanding the Angel framework in Canada.
Download the Primer for Angel Investment in Canada
Due Diligence Checklist
Our Due Diligence Checklist was developed by surveying Angel groups across Canada and compiling best practices based on their responses.
Download the Due Diligence Checklist
NACO Common Docs
These standard term sheets for early-stage startup investment in Canada are the result of NACO's cross-country consultations with founders, funders, legal experts, and other community partners throughout Q1 2017. Start using the NACO Common Docs and unify your funding process with the rest of the Canadian early-stage ecosystem.
Western Innovation Initiative (WINN)
WINN offers repayable contributions to SMEs proposing to commercialize a new technology, product, or process in Western Canada. 
Female Funders
Female Funders provides corporate and technology executives with the edge they need to become great angel investors. Through blended education programs, curated investment opportunities, and global community, Female Funders is creating the angel investors of tomorrow.