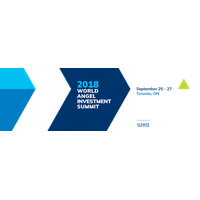 Toronto, ON – The National Angel Capital Organization (NACO) is proud to name Zoom.ai as the Most Promising Startup of the Year.
NACO's Most Promising Startup of the Year Award, sponsored by Panache Ventures, recognizes a dynamic early-stage company that has demonstrated successful growth and whose outstanding achievements have made them Canada's most promising startup. Zoom.ai is on a mission to help people work better. The company was founded in 2016 and grew out of the need to minimize the distractions at work from operational tasks that limit productivity.
Zoom.ai is a chat-based productivity tool that helps employees securely automate everyday tasks including searching for files, scheduling meetings, and generating documents.
The Most Promising Startup Award was presented to Zoom.ai at the 2018 NACO World Angel Investment Summit Gala Awards Dinner on September 26th in Toronto.
-ends-
About Panache Ventures
Panache Ventures is Canada's most active seed stage venture capital fund. Panache is led by a team of experienced operators, with a strong angel investor track record, years of institutional VC experience and a strong network in Canada, in Silicon Valley and worldwide. The fund has a founders-first philosophy, a commitment to diversity and strategically coinvests with smart angel investors and seed stage funds.

About the National Angel Capital Organization
The National Angel Capital Organization accelerates a thriving, early-stage investing ecosystem in Canada by connecting individuals, groups, and other partners that support Angel-stage investing. NACO provides intelligence, tools and resources for its members; facilitates key connections across networks, borders and industries; and helps to inform policy affecting the Angel asset- class. For more information please visit www.nacocanada.com or follow us on Twitter @AngelCapCanada.
---