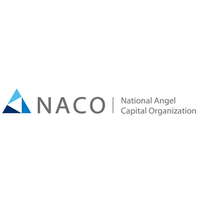 The Prime Minister, Minister Morneau, Minister Chagger, Minister Bains and their respective representatives have spent the past months listening intently to community feedback on the impact of the proposed tax legislative changes to CCPCs on Canada's innovation ecosystem.
"Today, the government reiterated its commitment to ensure the right incentives for Angel investors are in place so they can continue to fund innovative, growth-oriented businesses. Angel investors are an essential source of financing for early-stage startups and indispensable to making Canada a global leader in innovation," said Yuri Navarro, CEO & Executive Director of the National Angel Capital Organization (NACO).
NACO appreciates and supports the considerations already made by the government to mitigate the unintended consequences of their proposed changes. Continuous dialogue is essential to ensure first funders who support companies through their risky early stages are not disincentivized. We look forward to working closely with the government so the legislation safeguards this critical stage of Angel investment.
-------------
The National Angel Capital Organization supports Angels as they help entrepreneurs turn good ideas into great businesses. As the only national industry association for Angel investors in Canada, NACO represents over 40 networks comprised of over 3500 Angel investors across Canada. Members assist Canadian startups in every region and industry to execute their vision and compete on the global stage by providing them with patient risk capital, expert advice, and professional networks when traditional financial and other institutions cannot.
By connecting individuals, groups, and other partners that support Angel-stage investing, NACO accelerates a thriving, early-stage investing ecosystem. NACO provides intelligence, tools, and resources for its members, facilitates key connections across networks, borders and industries, and helps to inform policy affecting the Angel asset-class.
---