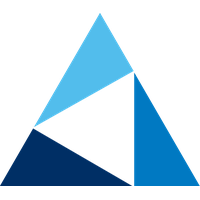 Yuri Navarro to Step Down as CEO
TORONTO, ON – The National Angel Capital Organization (NACO) and its CEO Yuri Navarro announced today that Yuri will be leaving the organization in early 2019 to pursue a new career within the Innovation eco-system. The Board has assembled a transition task force, working with a recruitment agency to seek out qualified candidates that are passionate about early-stage risk capital and have strong leadership, operational, and stakeholder management skills.
Yuri will continue to head the organization during the transition period.
"Yuri has been instrumental in the growth of our organization and has been a strong advocate for the angel investing asset class in Canada. Although we will miss his leadership, we are excited that he intends to stay closely aligned with the angel investing community." Sandi Gilbert, Chair – NACO Board of Directors
NACO has grown significantly since Yuri Navarro joined in 2012.
Under Yuri's guidance, the membership has significantly expanded. Originally comprised of mostly individual angels, the membership then broadened to include Angel groups and Angel funds, and has now diversified to include incubators and accelerators.

The coast-to-coast-to-coast representation and collaboration of NACO grew while Yuri was at the helm. NACO has truly become a national organization, working alongside RDAs across the country to support the Angel community.

NACO has established itself as a thought leader for Angel education and best practices by launching NACO Academy, NACO Common Docs, and the yearly Angel Activity Report. These initiatives have professionalized angel investors and helped other stallholders see the significant value that angels bring to our country.
As Yuri prepares to pursue new opportunities within Canada's bustling Angel ecosystem, he will be an ally and resource to the broader investment community.
About the National Angel Capital Organization
The National Angel Capital Organization accelerates a thriving, early-stage investing ecosystem in Canada by connecting individuals, groups, and other partners that support Angel-stage investing. NACO provides intelligence, tools and resources for its members; facilitates key connections across networks, borders and industries; and helps to inform policy affecting the Angel asset-class.
For more information, please visit www.nacocanada.com or follow on Twitter @AngelCapCanada
---