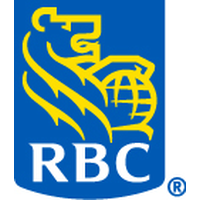 Victoria, BC - The National Angel Capital Organization (NACO) and Royal Bank of Canada (RBC) are proud to announce a new program to provide NACO Angel investee companies with tailored advice and services to manage and grow their businesses into successful companies that create real impact.
Through this collaboration, RBC will provide NACO Angel-backed companies a business banking package that features access to credit, access to professional advice and services, and access to RBC advisors to help early stage companies scale effectively. NACO is also expanding its efforts to provide Angels, incubators, accelerators and their investee companies with guidance, best practices, tools and resources.
NACO and RBC are proud enablers and supporters of Canadian innovation. Angel investors play a critical role in supplying entrepreneurs with financing, mentorship and access to networks that help them grow their businesses and survive the riskiest stages of development. This program will ensure entrepreneurs can also access the services and professional advice they need to become the successful businesses Canada needs to be competitive in the global market.
"We are proud to leverage the NACO network to reach Canada's most promising entrepreneurs," said Yuri Navarro, Executive Director of NACO. "By partnering with RBC, we will increase and improve access to essential tools and resources that will make a meaningful impact in a startup's earliest and most critical stages of development."
"RBC believes the future of Canada's economic prosperity depends on our ability to commercialize ground breaking ideas, which is why we're proud to work with NACO to support our country's early stage tech companies," says Greg Grice, Executive Vice- President of Business Financial Services at RBC. "RBC recognizes that tech companies have a unique set of needs. This collaboration is one way we're supporting entrepreneurs to grow and scale their business and positioning them to create positive impact in Canada and around the world."
For more information, please visit www.nacocanada.com/cpages/rbc-program.
The announcement took place on Wednesday, February 21, 2018, at the NACO Western Regional Angel Summit in Victoria, BC.
For the full News Release, download the RBC NACO Program Announcement below.
---