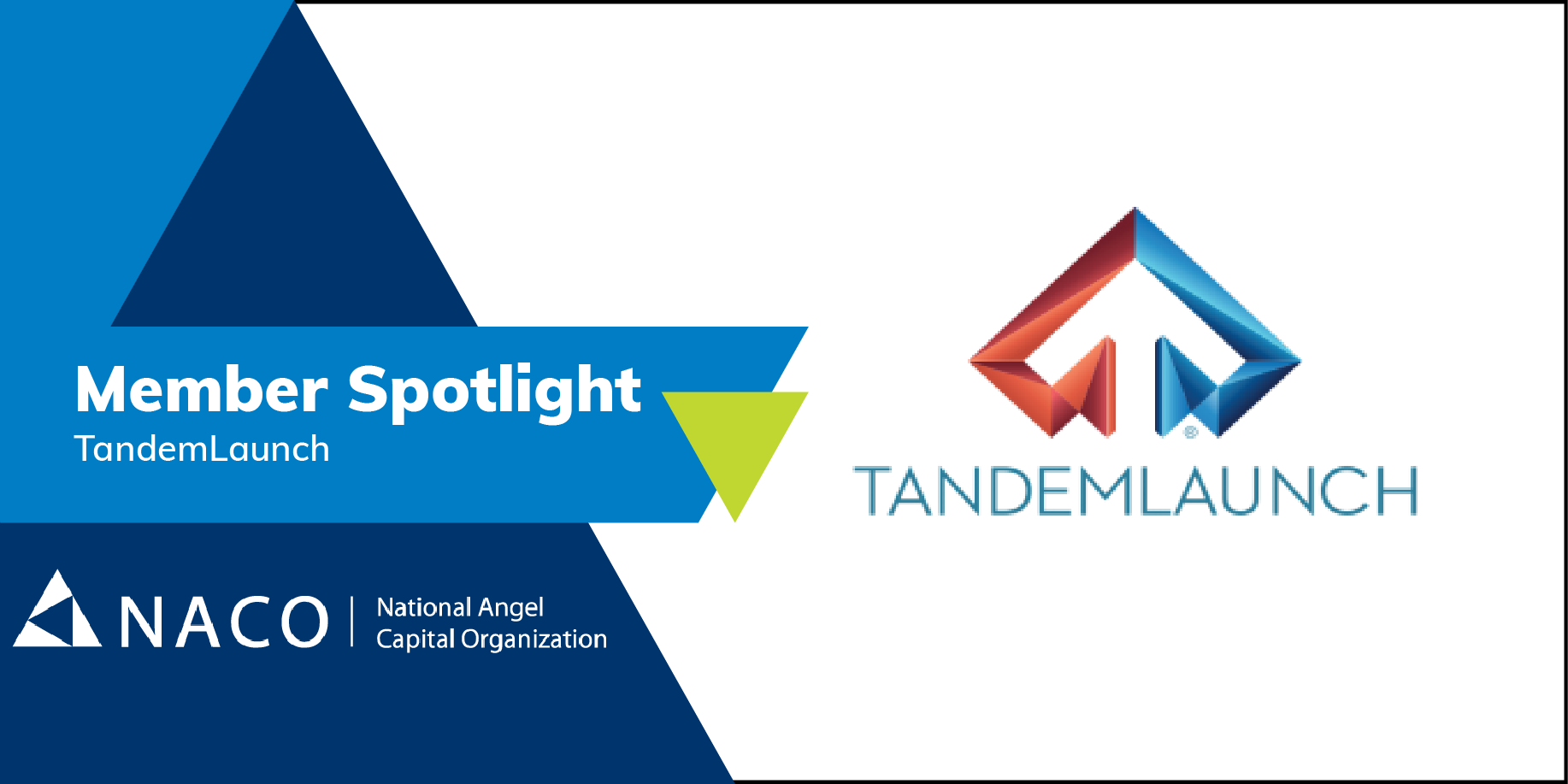 "Building great companies to enable high return for everybody!" – TandemLaunch
TandemLaunch creates, incubates and accelerates early-stage technology start-ups based on inventions from the world's top universities in the areas of artificial intelligence, computer vision, and advanced sensors. They provide their ventures with investment capital, operational infrastructure, industry connections and active management support. Using this unique venture formation process, TandemLaunch has created 20+ hardware and software companies with broad impact in the consumer technology industry.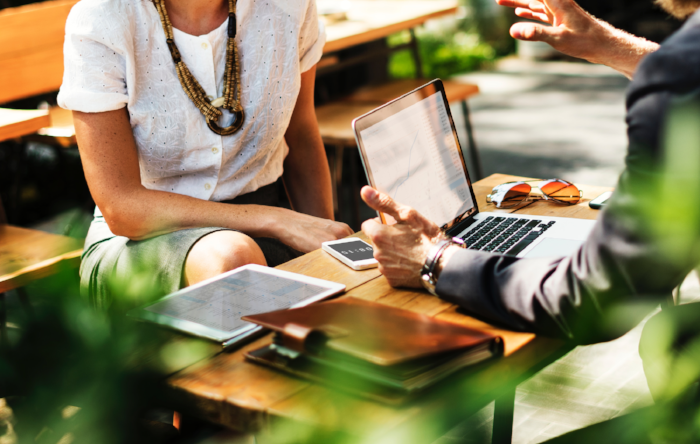 With all that they have accomplished, the success of their portfolio companies comes as no surprise. TandemLaunch's portfolio company, SPORTLOGiQ was awarded Business of the Year 2017 by Anges Quebec and Maple Leaf Angels Company of the year 2016. In addition, well-known Angel investor Mark Cuban has invested in one of their companies, WRNCH.
TandemLaunch became a NACO member in January 2018. They were the first company to join NACO as an Accelerator/Incubator member. Interestingly enough, Partner and CFO of TandemLaunch Emilie Boutros sits on the Board of Directors for NACO. Emilie has been a valuable member of the NACO community. Since becoming a member, TandemLaunch has taken part in many programs, services, and events that NACO has to offer… Including the recently added RBC Angel Investee Program.
We got a chance to chat with Partner and CFO of TandemLaunch,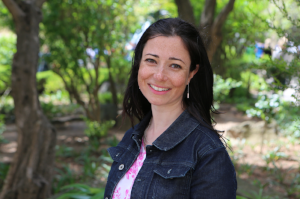 Emilie Boutros. We got some of her insights on navigating her way through the industry, as well as more about their success utilizing NACO's programs and services.
What led TandemLaunch to becoming a NACO member?
My first interaction with NACO was a couple of years ago when they did their annual Summit in Vancouver. I thought it was a great way to meet early stage investors and Angels across Canada. Canada is a large country, and early stage investors and Angels often only invest locally. Consequently, we are usually only exposed to the local community. When I attended the Summit, not only did I learn a lot about best practices in Angel investing, but I also met new investors that are now part of the TandemLaunch network. Last year, I joined NACO's Board of Directors and when NACO decided to open their membership to accelerators and incubators, TandemLaunch joined the organization without any hesitation. NACO is unique in its ability to assemble Angels, accelerators and incubators at the national level.
What NACO program/service has TandemLaunch and your companies benefited from the most?
One of the most effective programs that NACO has for our portfolio companies is the RBC program. This program provides a startup access a $50k credit card line, the kind of capital that is both hard to secure as well as a game changer for an early stage startup. You cannot imagine how many of our entrepreneurs are thrilled about this opportunity.
For more information on our RBC Angel Investee Program – click here!
What are some opportunities/challenges TandemLaunch is currently facing?
Since the beginning of TandemLaunch, we built more than 20 ventures and raised more than $100M in third-party financing. Of course, through the years, we've faced and overcome different challenges that have made us what we are today. Our biggest challenge has been the same since our founding to the present day, finding great tech entrepreneurs with drive, passion and vision.
The good news is that we are currently in a great period for entrepreneurship: there is a lot of money in the ecosystem and investors are very enthusiastic about private investment. The Canadian culture around entrepreneurship and innovation is stronger than ever and I am very excited about the future.
One tip you would share with an early-stage company getting started financially?
That's a good question because, in all honesty, there is so much that founders need to know that giving only one tip is a challenge. I think that one of the best pieces of advice I could give would be to get comfortable with the unknown. Starting a business requires trying different initiatives, not having a job description, learning from the failures and successes, learning new skills and getting better at what you do over time.
One tip you would share for females getting into the industry?
There's a great momentum these days for women in entrepreneurship. There's a deliberate will from investors, government and the community at large to encourage women to become founders and/or join executive roles. I spent most of my thirties building TandemLaunch, I was the first CFO and Partner of the company. During that time, I also started a family and life decided it was going to be a BIG one - after giving birth to my son, less than 2 years later, I gave birth to twin girls. I won't lie to you, it's Rock'n Roll to manage my professional and my personal life in parallel. If there's one thing I hope will inspire other women to join a startup, it is that I am convinced women are exceptional at multitasking, crisis management, and making the right decision in a short period of time. Any women who has the skills to build a family, has the skills to build a business. Surround yourself with the right people who will support you and have the flexibility you need to keep your balance. I've been lucky enough to meet Helge Seetzen, the CEO and the founder of TandemLaunch, who has been immensely supportive since the day we met. I also have a great husband who is very patient and very involved with the education our kids. I wake up every morning knowing today will be an awesome day because miracles will happen at work and at home. I wish the same to all the women.
For more information on TandemLaunch, please visit their website.
Be sure to follow them on…
Twitter, Facebook, and LinkedIn
Resources:
http://sportlogiq.com/en/sportlogiq-awarded-business-of-the-year-2017-by-anges-quebec/
https://techcrunch.com/2016/02/26/augmented-reality-computer-vision-startup-wrnch-gets-1-8m-series-a-led-by-mark-cuban/
---